Our professionals are best at installing tiles & stones
Simple and easy Cleaning– A wet cloth or brush goes sailing with ease across a ceramic tile flooring. Spills and messes are easy to see and sweep from glazed tile flooring.
FKB Design offers services for all your flooring requirements. Call or send us a message to arrange a totally free consultation. With a full range of tile floors covering alternatives leading names in the market, FKB Design can handle all your flooring requirements, from ceramic and porcelain to wood look and stone as well as installation materials like the best thin-set and grout. In fact, numerous professionals across South Orange County get their thin-set and grout here.
We have access to a massive selection of porcelain, marble, ceramic tiles, and more!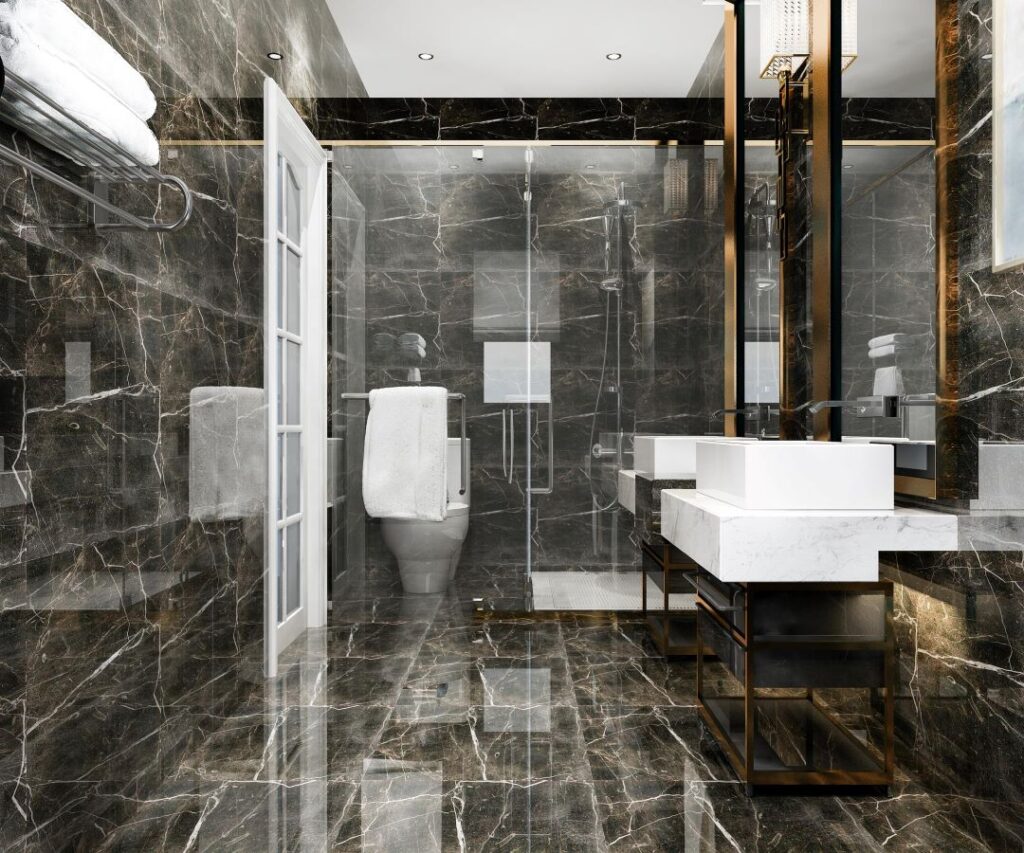 We Install Tile & Stone Flooring near Ladera Ranch, Orange County
Tile (both Porcelain and Ceramic) are a popular option for flooring due to their durability, easy care and maintenance, and their aesthetic appeal. Properly installed tile flooring will outlast and outperform most flooring products on the market. They resist stains, dirt, and odors and can be cleaned using water and household cleaners.
Porcelain tiles are incredibly strong. You can rest assured that your tile will not show wear and tear in high-traffic areas nearly as much as any other flooring product on the market.
Tile provides the homeowner with the opportunity to choose from an incredible amount of different shapes, styles, and colors. This feature allows the homeowner to easily match the tile to the look of the rest of their home and create continuity and flow across multiple materials.
Porcelain tile is less absorbent than other types of flooring materials. You are very unlikely to experience any staining dye to the spilling of food, drinks, or other chemicals. Unlike other flooring products, homeowners will not need to urgently wipe up spilled water.
A regular challenge to most homeowners are keeping their homes clean. Porcelain tile is incredibly easy to clean. Typically, tile does not require any polishing, waxing, or sealing and can be cleaned with a damp mop or standard household cleaning chemicals.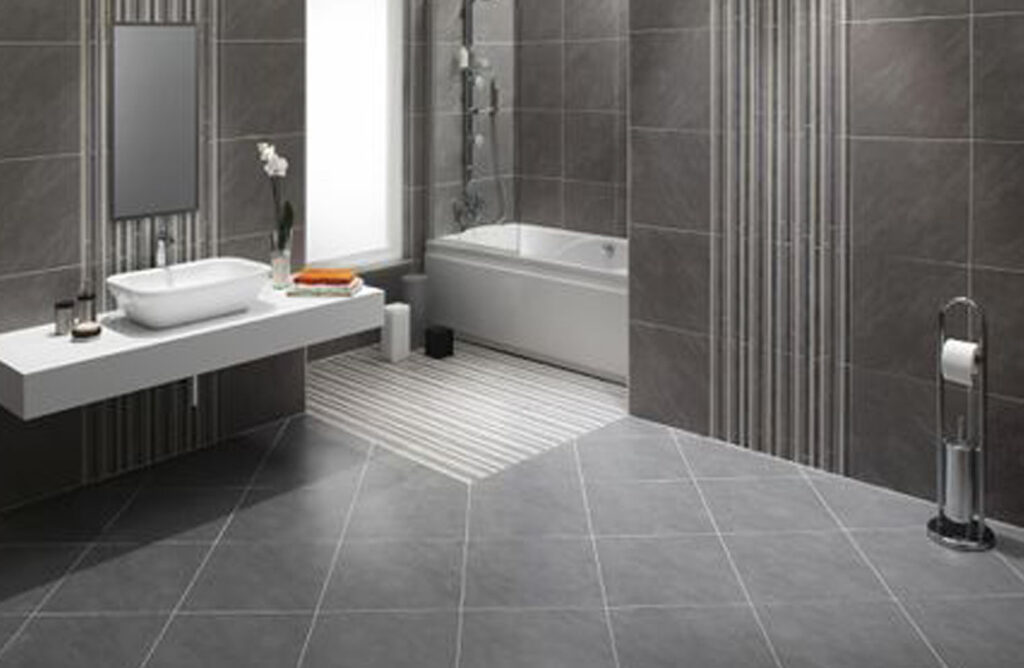 Stone floors are beautiful, natural, and are timeless when it comes to style. Regardless of what type or shape you choose, stone provides a sense of depth and character that exceeds any other flooring product.
Before deciding on a particular kind of stone, we recommend that you visit our showroom so that we can arm you with the knowledge to find the best fit for your application. Different types of stone vary in their strength, porosity, and stain resistance and selecting the right type for your project is just as important to your satisfaction with the floor as the quality of the installation.
Some of the Stone Types that We Offer Are:
The installation of tile & stone flooring is labor-intensive and extremely dependent on a quality installation. Hiring a seasoned, dedicated professional firm like Flooring, Kitchen and Bath Design will ensure a proper and long-lasting floor. For example, when working with concrete, installers may opt to apply the mortar directly onto the subfloor, however, when working with a wood subfloor it is important to make the right selection that will provide adequate support. If the incorrect support product is used to harden the subfloor, you will experience severe cracking across the floor due to the flexibility inherent in working on top of a wood subfloor.