Pipe Repair And Pipe Replacement Services
FKB Design provides pipe repair and pipe replacement services in Orange County. Our plumbers are experts in pipe repair, replacement, and cleaning – and are prepared to correct a number of problems, including: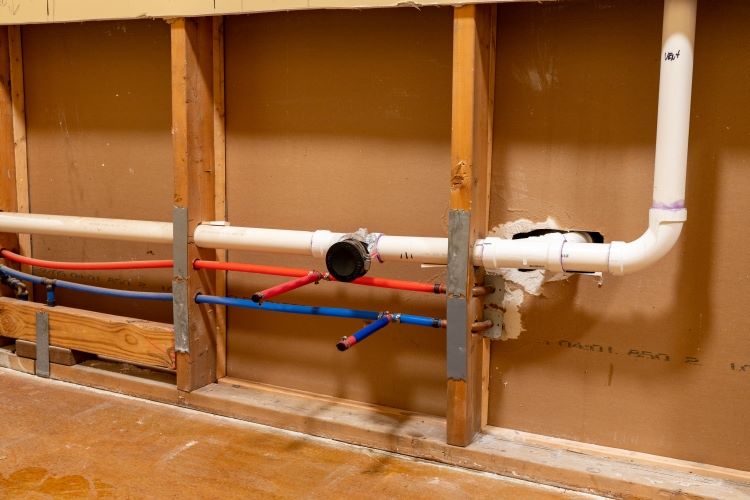 You can trust the quality and professionalism of our work. Our plumbing technicians are experts in pipe repair and will diagnose and service your pipes to ensure your plumbing is working properly as quickly as possible. We are ready to take your call and give you efficient and top-of-the-line service.
Water Pipe Replacement Services in Orange County, CA
If your home has water piping and is more than a decade or two old, or if you notice when you flush a toilet or turn the water on, that the water pressure drops in another part of the house or your hot water temperature fluctuates you may be need to have your water pipes replaced. Older water systems may have used galvanized pipe, or certain types of older plastic pipes that can either become obstructed or can suddenly fail to cause serious water damage.
FKB Design offers expert repiping services in Orange County, CA. We understand the types of systems that are installed in Orange County, CA, and the best way to solve the risks and challenges that you might be facing. Call FKB Design for scheduled or emergency pipe replacement services.