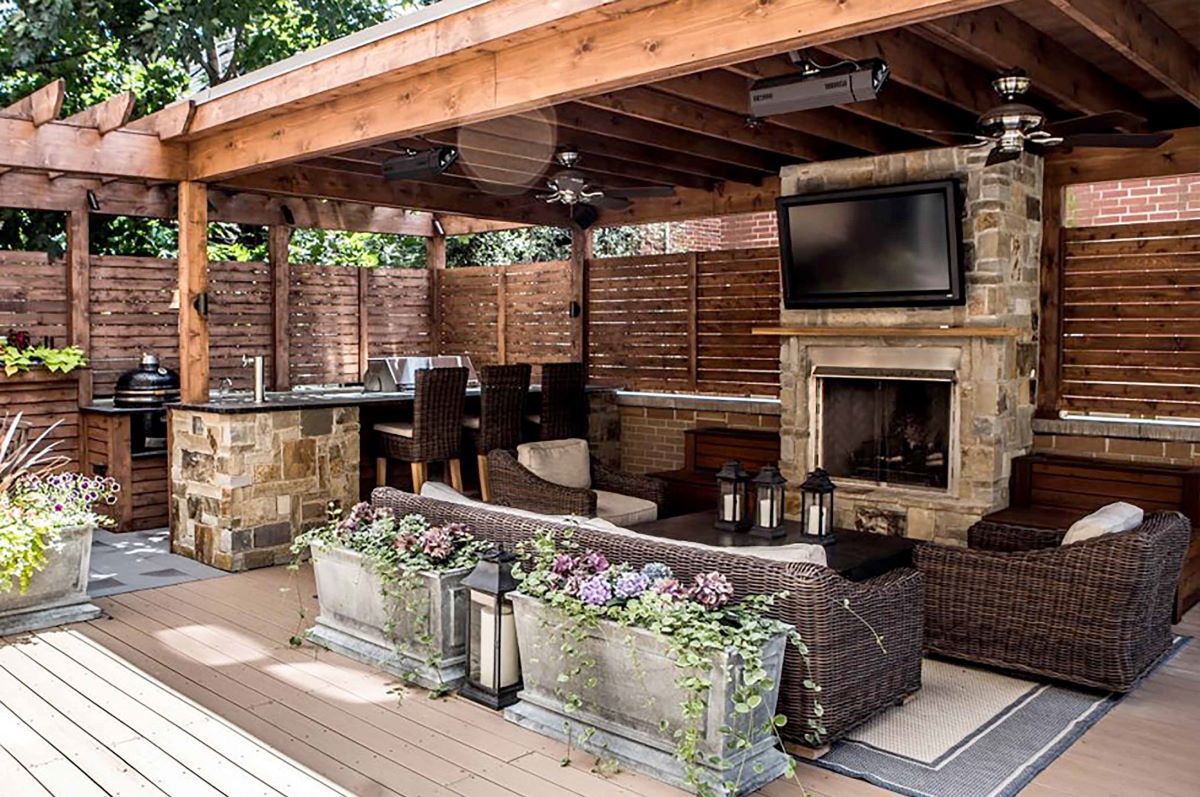 Outdoor Kitchens, Barbecues & Living Areas
Are you looking for a professional Outdoor Living Space contractor in South Orange County? FKB Design specializes in creating luxurious outdoor living areas at competitive prices. Since 2010, our remodeling experts have worked with clients throughout Orange County to create, renovate and transform their outdoor spaces with the addition of kitchens, barbecue islands, patios, and fireplaces. Our superior craftsmanship, impeccable customer service, and affordable rates make FKB Design Orange County's best value for quality outdoor remodeling.
We offer elegant outdoor remodeling solutions to fit most budgets. Our services range from installing new quartz and granite countertops onto your outdoor barbecue island to elaborately remodeling outdoor living structures with televisions, kitchens, and fireplaces. Our design showroom, conveniently located in South Orange County, features an extensive inventory of remodeling materials to choose from, such as stone, brick, granite, marble, and tile. All fabrication for our projects is done in our factory with strict control measures for quality, fit and finish.
Our award-winning designers work with you to fully integrate your vision into the planning, design, and construction of your outdoor living area. Before we begin any job, we provide a detailed written quote and assist you in securing any permits required by local laws and regulations. Our factory-trained craftsmen are fully licensed and insured, and always respect your time and property. We stand behind our first-rate workmanship with a written guarantee. Call today for your free in-home consultation or visit our showroom to learn how we can transform your outdoor space into a private resort.